Breathing issues and congestion caused by asthma, colds, bronchitis, the flu, or other viruses as well as other respiratory ailments can cause considerable distress. Nebulizers – especially handy nebulizers – can create a massive difference in your comfort and safety. If you're looking for the best nebulizers to buy for your breathing issues and concerns, you need to check AvexMed. 
The AvexMed nebulizer machine is an affordable and effective tool which will help relieve many breathing issues caused by these conditions. The benefits of having the AvexMed include having clearer airways, better breathing patterns, and improved breathing quality. 
This high-quality nebulizer allows above-standard vapor therapy with Albuterol or other bronchodilation or breathing treatment medication or simply with a 0.9% saline solution.
The AvexMed portable nebulizer is ideal for both children and adults. The nebulizer for kids and adults comes with two breathing attachment sizes that will suit any age If you want to ensure safety wherever you go – especially when you have breathing concerns – the AvexMed is the one to check!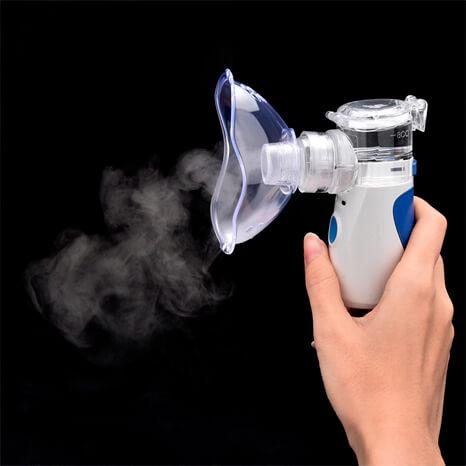 The AvexMed portable nebulizer utilizes cutting edge ultrasonic technology to quietly and efficiently atomize liquid so that it can be inhaled.
This allows easy and comfortable therapeutic solutions for the lungs and respiratory system where it is most needed and can start working in the shortest possible time.
The AvexMed nebulizer machine for all ages features ultra-quiet operation and can be powered either via the included USB cable or with batteries – these features really make this nebulizer convenient. 
The nebulizer has 3 levels of atomization as well as a self-cleaning mode that make cleaning and maintenance easy. It also has an auto-shutoff function which stops operation once the liquid has run out.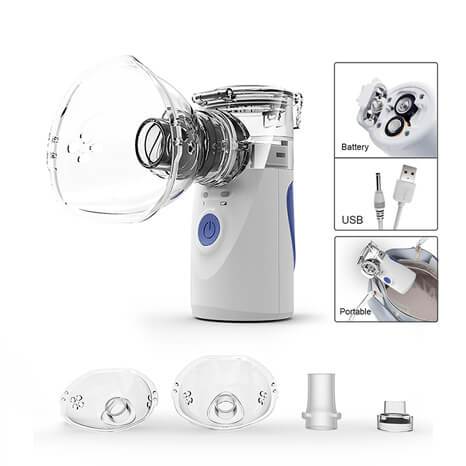 AvexMed Features
Helps relieve breathing issues and can treat symptoms of various breathing concerns like asthma, colds, bronchitis, the flu and other viruses

Affordable and effective- this device can truly bring a bang to your buck.

The nebulizer that is flexible for all sorts of medications! Albuterol, bronchodilation medication or 0.9% saline solution work well with this machine. 

Kids and adults can use the nebulizer. The 2-size design of the AvexMed is suitable for children and adults. The device comes with two breathing attachment sizes to suit any age.

When it comes to precision, AvexMed is topnotch. You won't have to worry about getting fine mist for your respiratory issues again. AvexMed can perform. 

The AvexMed is ultra-quiet and less agitating. If you've always been bothered by the sound of the nebulizer, you won't have to anymore – AvexMed is quiet, gentle, and a breeze to use. 

The AvexMed features 3 levels of atomization for various therapies. 

The device also includes features like auto shut off, and auto cleaning. 
Specifications:
Model:

BreathEZ™ Mesh

Capacity:

0.27 fl oz (8ml)

Atomization Size:

1-5 μm

Atomization Rate:

≥0.007 fl oz (0.2ml) / min

Power Rating:

2W

Working Frequency:

120KHz

Batteries:

2x AA (not included)

Power:

5v USB Cable (included)

Dimensions

(Main unit)

:

1.8×1.8×3.9 inches (45x45x100mm)

Weight:

3.2oz (90g)
Package Includes:
1 * AvexMed™ Mesh Nebulizer

1 * Bite Attachment

1 * Connector Attachment

1 * Adult Breathing Attachment

1 * Child Breathing Attachment

1 * Storage Cap / Dust Cover

1 * USB Charging Cable

1 * User Manual