Introducing The Nebulizer with a Face Steamer – Get Two Benefits in One Device!
ElleCare nebulizer and face steamer combine the advantage of a portable nebulizer and a facial moisturizer into one impressive device. Not only can it give you the benefits of clearer airways and better breathing patterns, it can also provide your skin the moisture it needs to remain soft and supple.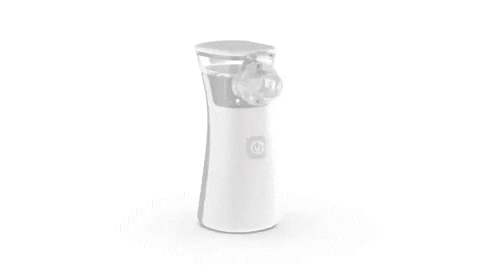 The ElleCare is compatible with any solution. It works wonderfully, even if you're just using water. Another plus of the ElleCare is that it's handheld, portable, and very simple to use. 
If you love a nebulizer that delivers excellent vapor treatment that covers not just one but two concerns, this one's for you.
The unique airflow control of the ElleCare makes it ideal and suitable for all ages. Unlike other brands, the ElleCare atomization level is auto set, you can definitely customize the settings based on who will be using the nebulizer and facial steamer. It's highly recommended for people who are always on the go – it's lightweight, easy to fit in bags, and a great addition to emergency kits. We even like how snug-fit the mouthpiece is, especially for kids, since it efficiently maximizes vapor consumption.
ElleCare Best Nebulizer Features
The most convenient nebulizer and facial steamer. The ElleCare portable nebulizer and handheld face steamer is lightweight, small, and compact enough to be conveniently carried and used at home, work, vacation, business trips, sports, or anytime a breathing treatment is needed. You will always have an emergency nebulizer ready whenever you need it.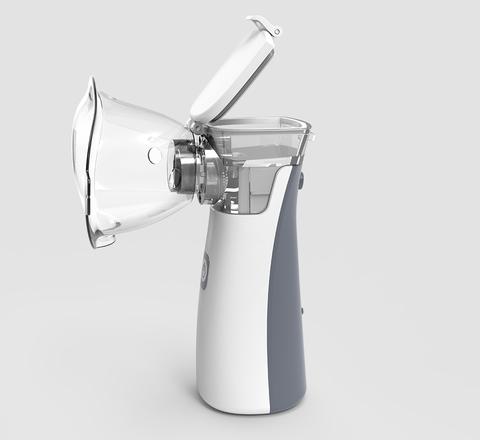 The nebulizer that fits all ages! The ElleCare humidifier and nebulizer comes with one nebulizer size for an adult and one for a child. It also comes with a mouthpiece for maximum medicine or vapor consumption. The atomization level is auto-set, meaning you can change the airflow settings based on different ages. 
The device includes 2 airflow control settings. The ElleCare is Equipped with two airflow control options. Low is recommended for babies and high is for kids and adults.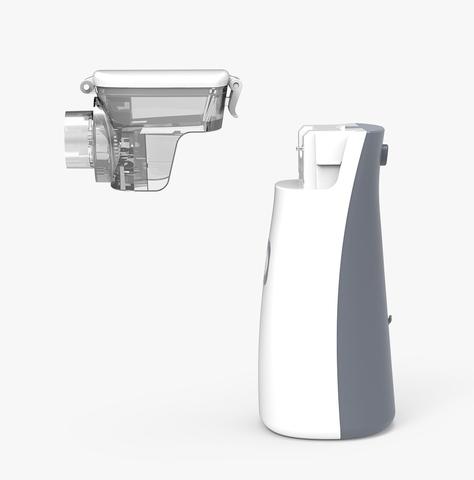 The portable device can be powered by batteries. The Machine can be powered by USB or 2xAA Batteries.
The easiest portable nebulizer! The ElleCare handheld nebulizer machine is easily turned on with a push of a button. You won't have to worry about complicated settings and features. 
The product you can use for multiple purposes. The product can be used for both breathing and deep skin facial hydration.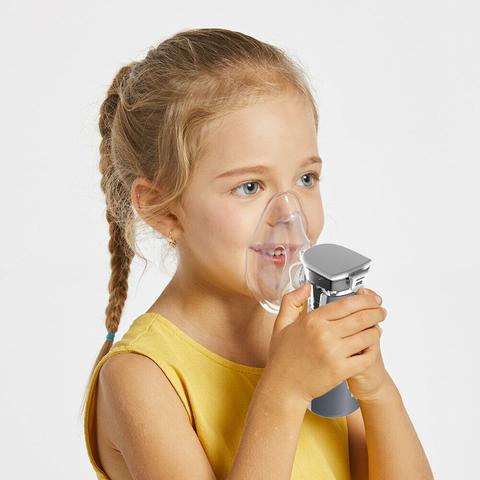 Made with the Best Design! 
The ElleCare high-standard nebulizer is one of the best handheld nebulizers in the market. Made with the best wellness goals in mind, ElleCare can always make you feel taken care of.