"I have allergies and asthma, I love this thing, it is is well made, lightweight, easy to use and very portable! Something you can take to the office or on a trip without any problems or having to Lug around a large unit its little thing packs a big punch. I would recommend."
– Debbie M., QuikCareMed customer
Don't let asthma limit you to move around and have an active lifestyle with the help of Nebulax. A portable, affordable, reliable, and ideal replacement for your large and bulky home nebulizers. 
We all know that nebulizers are essential for kids, adults, and the elderly who have chronic pulmonary diseases. However, it doesn't necessarily mean that you should be restricted in your home because you're dependent on those large and bulky nebulizers. Get the freedom to an active lifestyle and the confidence of going out with the help of Nebulax. A lightweight and compact portable nebulizer that offers the same results as the traditional ones. 
Nebulax is a convenient replacement for traditional nebulizers that you can fit on your backpack, pocket, or purse. A closeby device that you can rely on to reduce symptoms or any breathing difficulties. Another advantage of this product is it is battery-operated making it easy to use in any location even without electricity or power sources. Better to invest in one now and live your life unrestricted with the freedom and comfort to go wherever you like.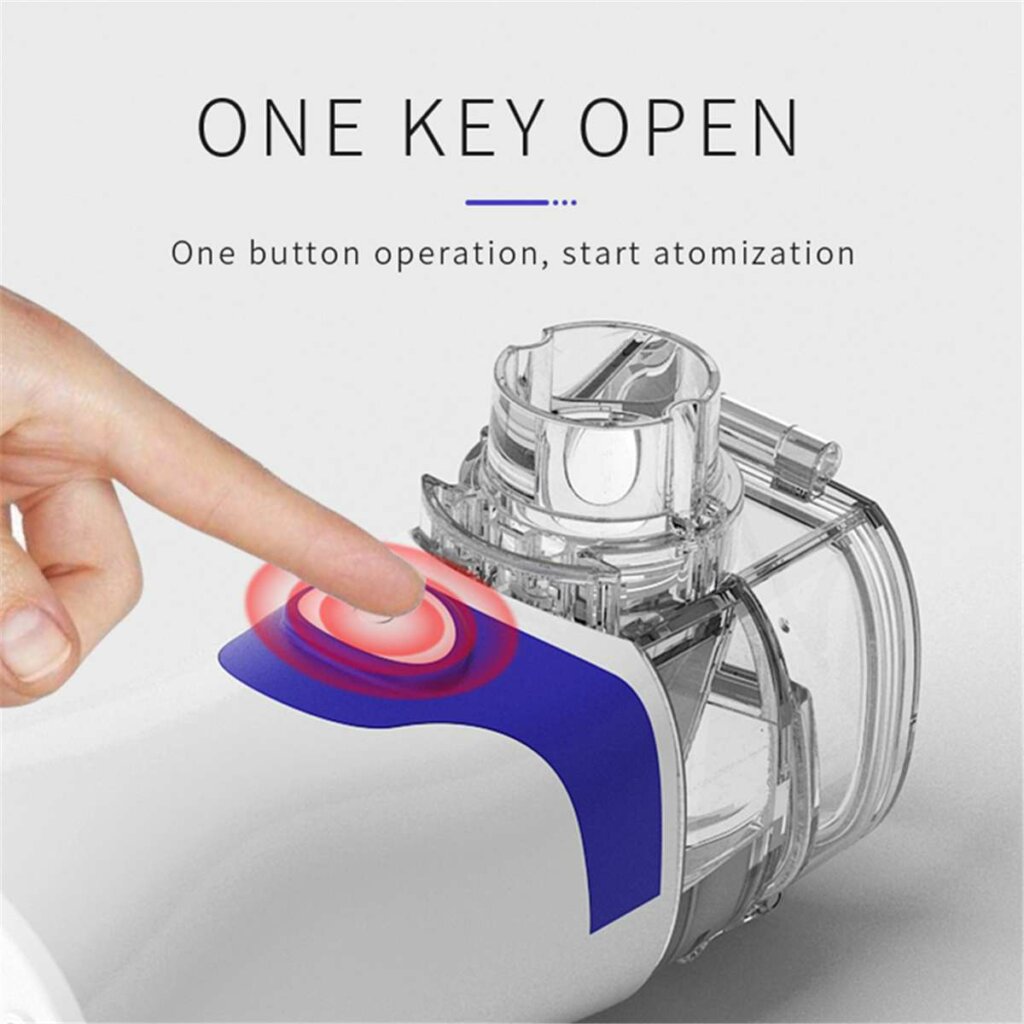 Distinct Features of Portable Nebulizer Machine
This portable nebulizer instantly relieves breathing issues caused by asthma, colds, bronchitis, flu, and other viruses.

It may be your experiencing another asthma attack or you are experiencing difficulty in breathing because of other health issues, with the help of Nebulax, you'll experience relief in no time. 

Nebulax is compatible with Albuterol, bronchodilation medication, or 0.9% saline solution making it effective and at the same time affordable.

The liquid solutions for nebulizers such as Albuterol, Ipratropium Bromide, Levalbuterol have different components but are all compatible with our portable nebulizer. Additionally, it is significantly cheaper than the exact same medication in inhaler form making you save a lot of money. 

The device comes with two breathing attachment sizes to suit any age.

You don't need to worry if it will be suitable for your kid or any adult in the house as one child and one adult mask are included in your purchase. 

This nebulizer utilizes cutting-edge ultrasonic technology and 3 levels of atomization to cater to your needs.

With its latest technological advancement, you'll surely get consistent vapor concentration to provide instant relief from any breathing condition.

T

he device is totally inconspicuous.

Old nebulizers produce buzzing sounds that are distracting and won't go unnoticed. However, this new Nebulax is a game-changer. It's very quiet and sometimes completely silent that you'll never feel shy or embarrassed while using one. 

It is battery-operated or USB connected.

To be always on the go, the battery-operated feature is a lifesaver but you can also use it inside your car, with a power bank with its USB connection. 

A self-cleaning mode is included in this device

. The aftercare of all things is what makes it effective and last long. With Nebulax, cleaning will be much easier and absolutely faster.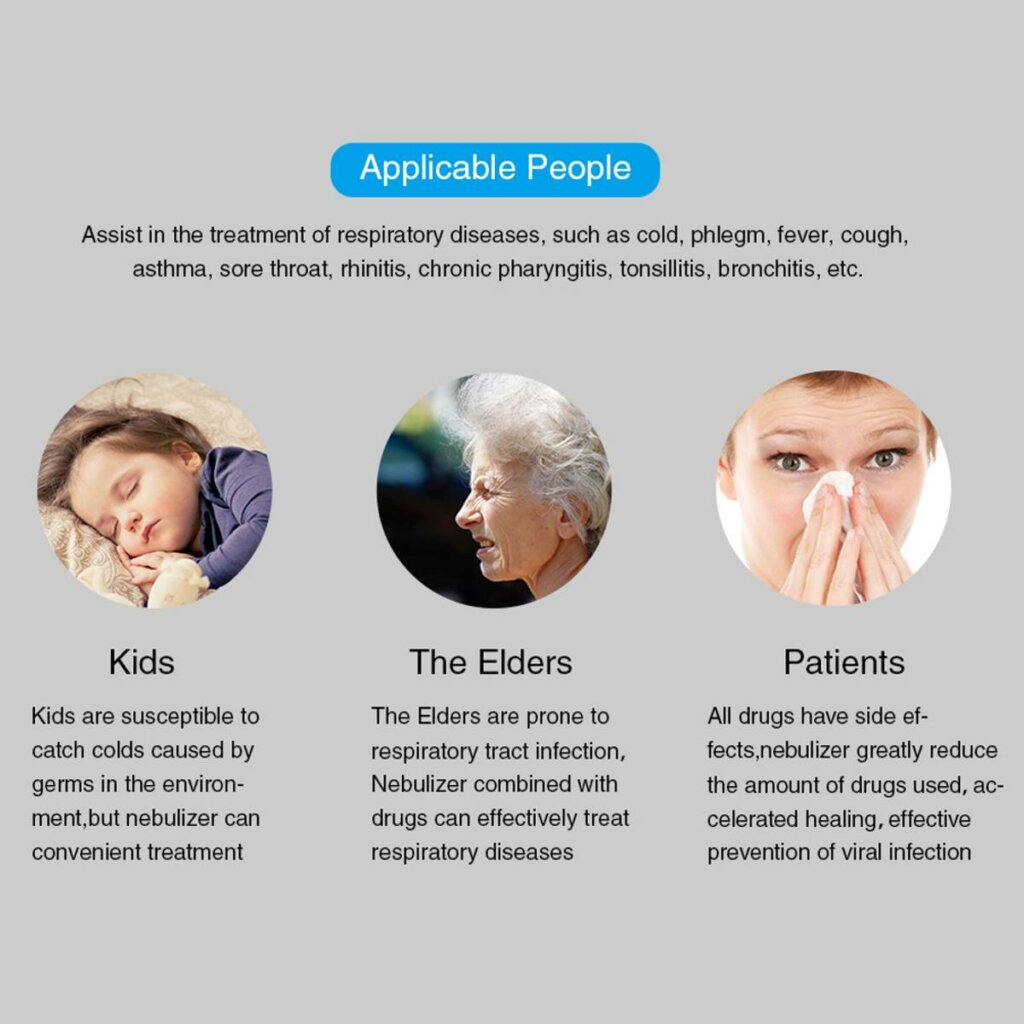 "This is a really nice mini unit…some times a rescue inhaler isn't enough but your not at home to use the big ol nebulizer…this does the job. I can put this in my purse or keep it in the car, it's perfect."
– Brittany W., QuickCareMed customer
How To Use:
Plug power supply and insert 2 AA batteries.

Inject the liquid into the medicine container carefully. (Note: Only special atomized potions can be loaded).

Assemble and check any leakage when attaching the medicine container.

Place the mouthpiece in your mouth. 

Breathe through your mouth until all the medicine is used.

Turn off the device when done.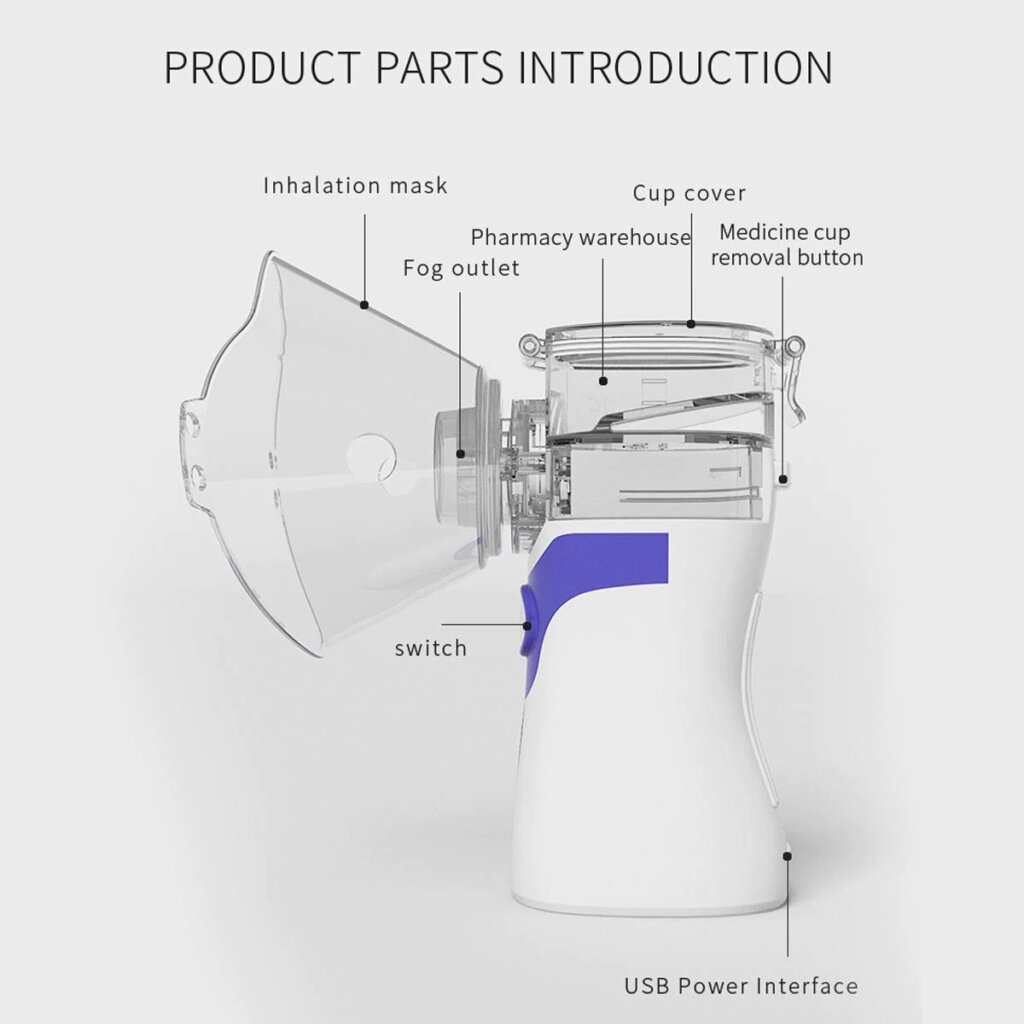 Specifications:
 Dual Power Supply: 2 AA batteries or USB cable
Package Includes:
1 * Main Unit

1 * Mask for Adults

1 * Mask for Kids

1 * Atomizing Mouthpiece

1 * Medicine Cup

1 * Dust Cover

1 * USB Power Cable

1 * Storage bag

1 * User Manual