Stay on top of your health 24/7 with BrightSense
High blood pressure is a silent intruder. One moment you're fine, the next you're feeling the signs of elevated blood pressure – one that warrants an emergency trip. Don't let hypertension catch you off guard. With BrightSense, you can keep track of your blood pressure even at home. So that the next time you experience any symptoms, you'll know right away if you need immediate medical assistance.
"Extremely easy setup! I am an RN and wanted something that my husband or I could use alone. This worked so well, was relatively easy to place on the arm, and was very accurate. I was impressed!"
—Erin P., Verified Purchase
Let's make blood pressure monitoring easy!
Normalizing better health management for all families at home—that's BrighSense mission! With our brand new Wrist Blood Pressure Monitor, keeping track of your and your family's BP status and health is now made quick and easy.
Here's how BrightSense can make wonders to your health:
Receive fast and accurate results all the time
Create your BP-checking routine easy
Know how your body reacts to different activities and diets
Acquire comprehensive data about your health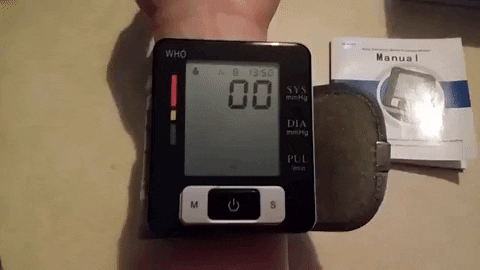 One of the most accurate and affordable BP monitors today!
Designed to be as simple and non-invasive as possible, this blood pressure monitor features an adjustable cuff that fits around your wrist and uses an electronic air release valve for quick compression. This 360° inflation secures minimal errors and ensures every check data is done correctly.
Better display and battery support
BrightSense also gives you a large LED display to show your results within seconds. It includes your systolic pressure, diastolic pressure, and pulse, and flashes once a heart arrhythmia.
And here's another feature that makes the BrightSense a better option than other BP monitors. Its battery lasts 3x longer than standard models and even includes an auto shut-off function after a minute of inactivity to save power.
So with BrightSense you'll get better support, comprehensive data & display, and longer service life. Check your BP status anytime, anywhere with BrightSense's Wrist Blood Pressure Monitor!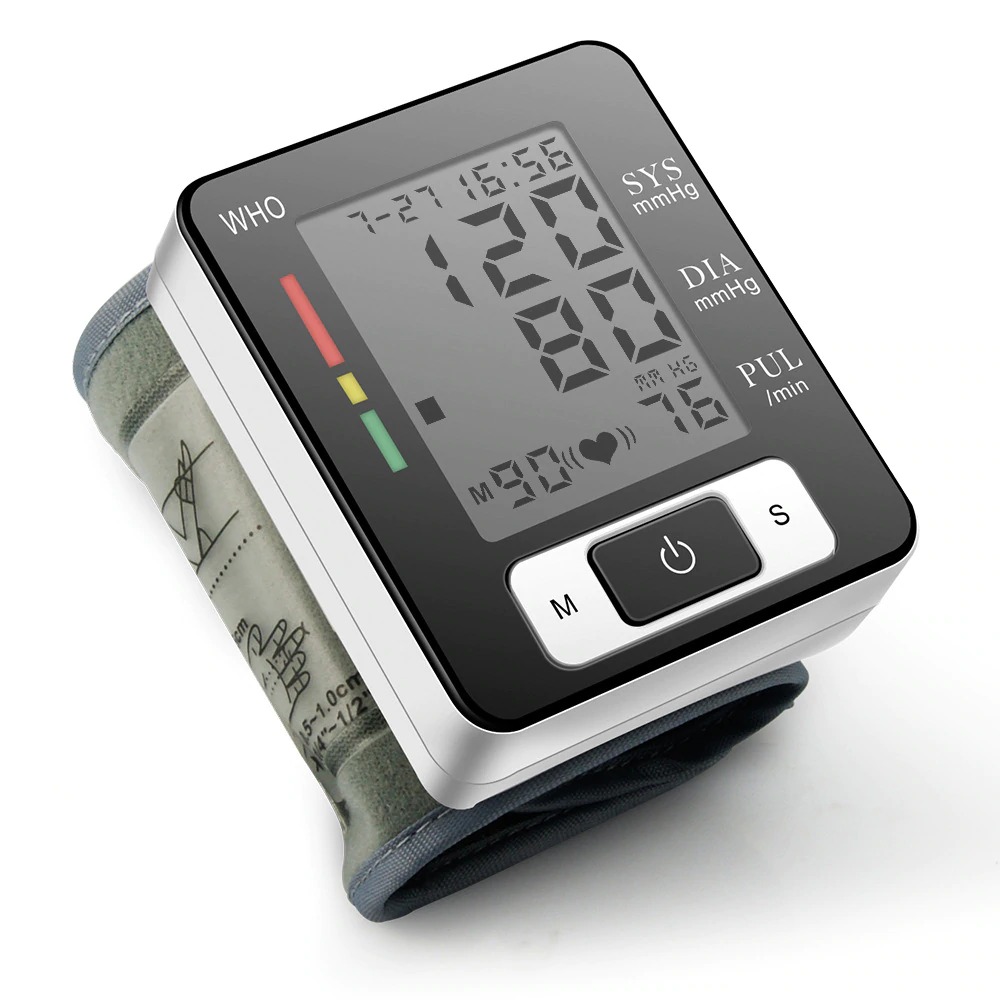 Testimonials from real people who experienced the convenience BrightSense provides
"For the value of this little device, I highly recommend this to anyone who is wanting to monitor their blood pressure. It's easy to set up, shows you wear to place the cuff on your arm, and even displays if your blood pressure is good, elevated, or high. It also gives your pulse, and the reading only takes about 15 seconds. I had no discomfort in my arm using this, which I sometimes get at the doctor's office when they do a manual reading. If you're concerned about your health, please get this to help ease your mind and assist you and your doctor in a plan of action!"
—Patty N.
Still in doubt? Here's how BrightSense can level up your health management at home
At-Home Blood Pressure Monitor: Check your blood pressure from the comfort of your own home with this medical device. The monitor easily fits around your wrist—thanks to its adjustable cuff that can stretch to snugly and securely fit your wrist's size. Simply relax for 5-10 minutes before the test, sit in a comfortable and upright position, place the monitor on the inner side of your wrist with the wrist in line with the heart, and check your results.
LED Screen: Designed for easy use, this blood pressure monitor features a large LED screen that displays your systolic pressure, diastolic pressure, and pulse.
Fast and Accurate Results: View or hear your results within seconds of testing. This at-home blood pressure monitor is an effective and accurate alternative to testing at the doctor's office, in-between visits.
Portable Design: Created for those who need to regularly check their blood pressure at home or on the go, this blood pressure monitor is designed to be lightweight and portable. Battery-powered, there are no cords or additional equipment required, so you can monitor your blood pressure anywhere.
✓ Portable blood pressure monitor for use in between doctor's visits
✓ LED screen for easy use
✓ Displays systolic pressure, diastolic pressure, and pulse
✓ Flashes if an arrhythmia is detected
✓ Adjustable wrist cuff
✓ Displays or reads results within seconds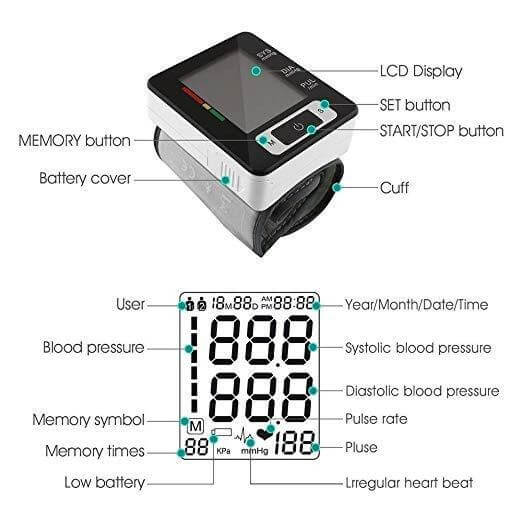 Specifications:
✓ Display Mode: Liquid crystal display screen
✓ Accuracy: ±3mmHg/±0.4kPa (blood pressure) ±5% (pulse rate)
✓ 2*AA Alkaline Batteries (Not Included)
Package Includes:
— 1 X Portable LED Blood Pressure Monitor
— 1 X User Manual
Frequently Asked Questions
Is the wristband adjustable to fit multiple sizes?
Ans: Yes. The BrightSense comes with an adjustable cuff to allow you to not only check your BP status but also your friends and family.
How accurate is this wrist BP monitor?
Ans: The BrightSense has a ± 3mmHg/±0.4kPa (blood pressure) and ± 5% (pulse rate) accuracy, which is far better than most popular brands.
Does this store previous BP readings?
Ans: Yes. You can use this feature to better gauge your BP status and determine which activity or diet causes your BP to spike.
Does this read heart rate too?
Ans: Yes. The BrightSense reads diastolic, systolic, and pulse rates. It also flashes once a heart arrhythmia is detected.
How long does it take for the device to read my BP?
Ans: It'll only take you seconds to get access to your real-time BP status. It also comes with WHO indicators so that you're aware of whether you need instant medical assistance or not.