Don't let unexpected BP spikes catch you off guard. Make better BP management accessible even at home with QuikRead Upper Arm Digital Blood Pressure Monitor!
There's nothing more nerve-wracking than getting inaccurate BP checks from your at-home, portable BP monitors. That's because if you're caught unaware, it could lead to unexpected medical emergencies that cost you hundreds, even thousands of dollars.
Make better BP management accessible to your home with QuikRead!
This device is designed to deliver fast and accurate results so that you'll never miss a health signal or a medical emergency related to your BP status. Used widely by health professionals and institutions, the QuikRead is one of your most-trusted BP monitors to deliver reliable and comprehensive data related to your health.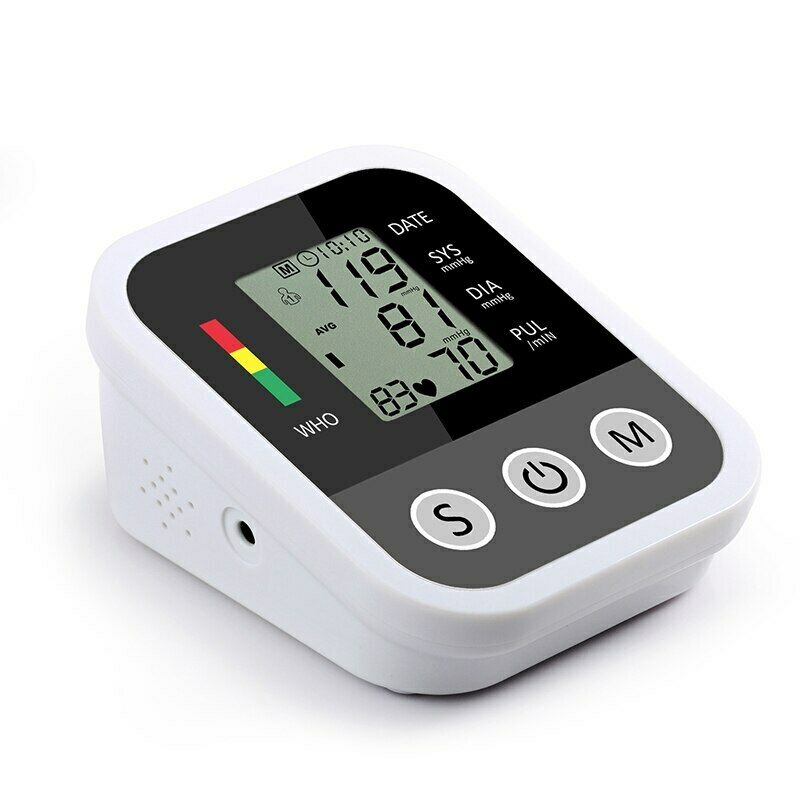 QuikRead offers a wide range of features to ensure accurate and reliable results!
FAST & ACCURATE RESULTS: This Blood Pressure Monitor is designed to measure BP using the UPPER ARM area. It comes with a FULLY AUTO 360° INFLATION and calculates your 3 most recent results to deliver accurate results. The QuikRead is highly recommended for people who are suffering from Glycuresis, Hyperlipaemia, and Hypertension because of its reliable detection of the user's exact blood pressure values. Best for ELDERLIES to use too.
SMART INDICATORS: The QuikRead comes with COLOR CODE INDICATORS that are according to WHO blood pressure classification. With this data, you can learn your blood pressure level (optimal, normal, high-normal, mild-hypertension, moderate hypertension, and severe hypertension) and assess your health status using these guidelines.
ACCESS BETTER HEALTH MANAGEMENT: Our BP Monitor comes with HEARTBEAT DETECTION—including your irregular heartbeat readings. This value comes every time you run a BP check so that you can better gauge activities and diets that cause your BP and heart rate to rise.
CREATE YOUR HEARTY ROUTINE: The QuikRead offers you a 99-memory recall that includes the time and date so that you can create a healthy routine. It supports up to 2 users to also help you manage your partner's or loved one's BP status.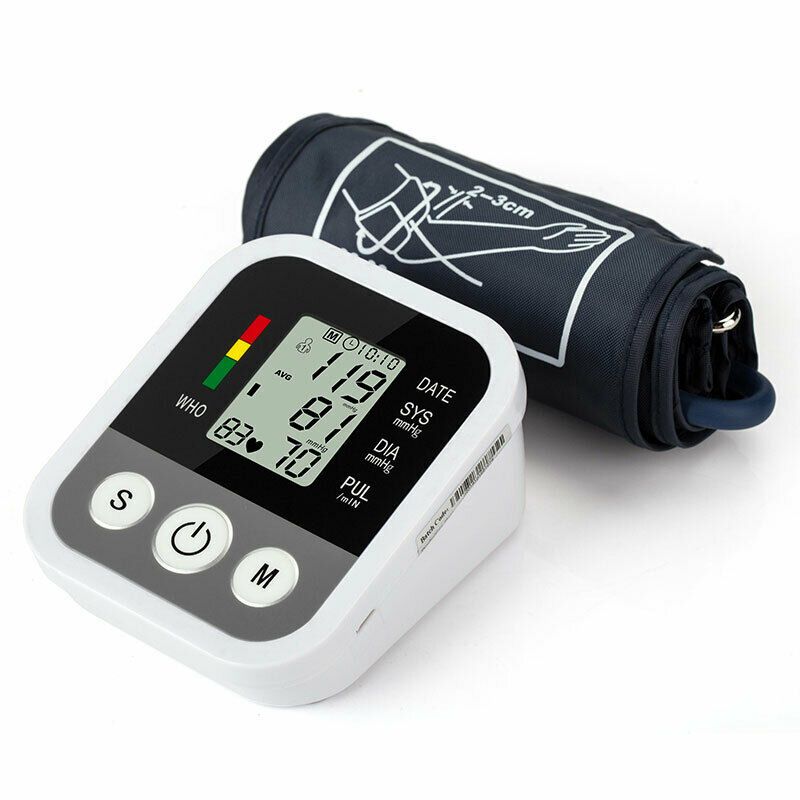 EASY TO USE AND ECONOMICAL: It'll only take you seconds to get accurate results about your BP status with QuikRead. The device also comes with a comfortable cuff (including a guide) to help you wear the armband properly and secure the best results. And with QuikRead at your home, you don't need to spend time, money, and effort on regular clinic checks just to stay on top of your BP status.
CONVENIENT OPERATION: With just one touch of a button, the device will automatically inflate to conveniently read your BP. Results are given to you in seconds at a large, clear LCD.
Here are some of the testimonials from our valued customers so that you'll know that the QuikRead is for you!
Truly, the best BP Monitor there is!
When it comes to accuracy, I have zero complaints about how the QuikRead delivers results. The data it provides is so comprehensive that it even includes your 2 previous readings with time and date. With this kind of data delivery, I was able to assess all the activities I did, the foods I consumed, and issues I encountered hours before my check that might have caused the spike. It helped me create a healthy routine to ensure I'm always on top of my BP status every day. Plus, there's no need to go to the clinic just to have my BP checked. And, if in case I require immediate medical assistance, the QuikRead comes with WHO indicators so I'm aware of what to do next. 100% recommended!
Cynthia, P., Verified Purchase
Excellent functionality, better battery, and comfortable cuff. I love this BP Monitor!
Ever since I was diagnosed with hypertension, my life has been full of maintenance drugs and constant trips to the clinic. But thanks to this BP monitor, I was able to find balance with everything I do daily. I can better track my BP status, determine what caused the spike, and apply necessary changes to ensure I'm always healthy. And whenever I experience a symptom, I don't need to push myself to the clinic. I just have to run a check on my own and see if I require instant medical care or it's something my medicine can manage. Overall, life is much better, even with hypertension. Thanks, QuikRead!
Howard, H., Verified Purchase
More about this item:
Smart Voice Broadcast
Standard cuff with Humanized Designed Cuff Wrap Guide
99 Memories Recall in 2 Groups with Date and Time
The latest 3 measurements
WHO Pressure Level Indicator
IHB Irregular Heartbeat Detection
Fully Auto Inflation, Quiet, Uniform, and Stable
One-touch Operation
Low Battery Detection
Auto Power-off Function
Battery / USB Power Supply. Main Body
Note: The Standard cuff size fits arm circumference is 22 to 32cm.
Technical Specifications:
Measurement Method: Oscillometric Method
Measurement Range

Pressure: 0mmHg – 300mmHg
Pulse: 30 – 180bpm

Measurement Accuracy

Pressure: ±3mmHg
Pulse: ±5%

Pressurization: Automatic Pressurization
Memory: 99 Memories in 2 Groups
Display: LCD Display
Function

Low Battery Detection
Automatic Power-off

Power Source: 4 x AAA Size Batteries or USB Power Supply
Unit Weight: Approx. 545g (1.2 Pounds) excluding batteries
Unit Dimensions: Approx. 123mm(L) x 100mm(W) x 53mm(H)
Package Includes:
1 x BP Monitor
1 x Large Arm Cuff (22-32cm)
1 x Premium Carry Bag
1 x User Manual
Frequently Asked Questions
Is the cuff adjustable to fit my big arm?
Ans: Yes. The cuff can be adjusted to fit your size. It can be extended from 22 to 32 cm.
How many people can record data in this data?
Ans: The QuikRead can support up to 2 people and provide comprehensive data that are necessary for better BP management.
What is the error margin for pulse and BP in this device?
Ans: The QuikRead has a point difference of ±3mmHg and ±5% for pressure and pulse respectively.
Is it quick to provide readings?
Ans: Absolutely, yes. The QuikRead can check your BP status in just seconds. It is even used by healthcare professionals and clinics to assess multiple patients at once.
Can I take this with me anywhere?
Ans: Yes. The QuikRead is portable, lightweight, and compact—giving you the freedom to check your BP status anytime, anywhere!