Clear Your Baby's Stuffy Nose with this Gentle Nasal Aspirator with 5 Adjustable Levels, 2 Interchangeable Heads, Easy-to-Clean Design, and Material Made for Kids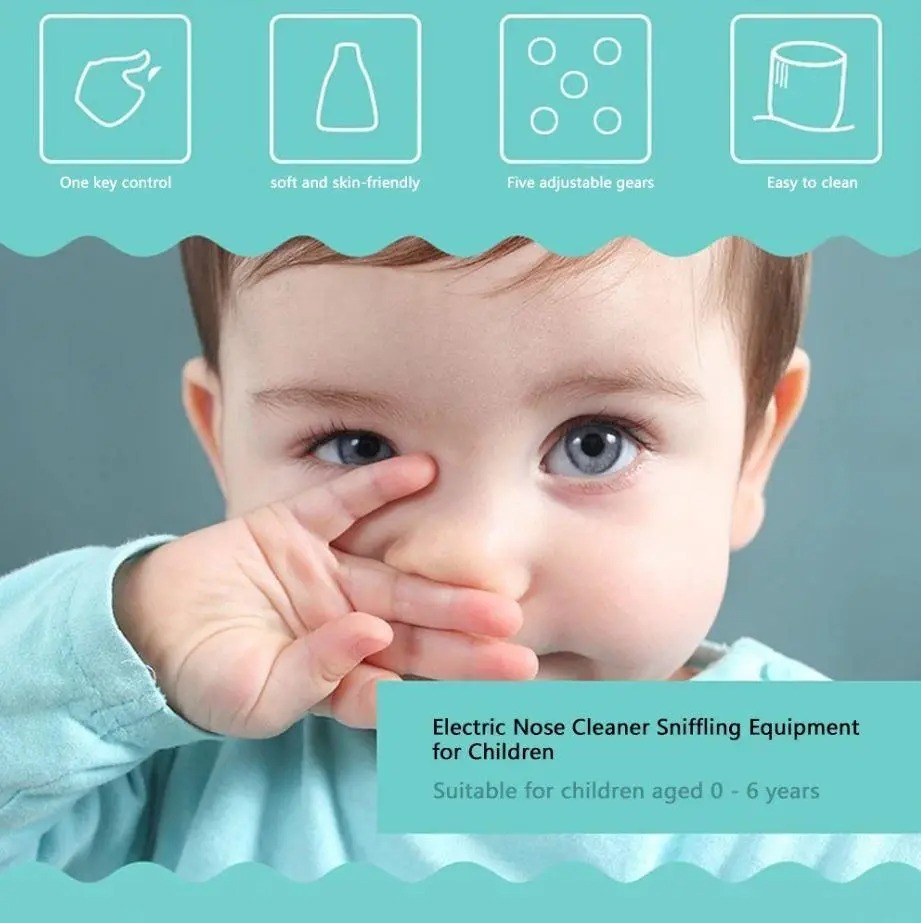 The Nasal Aspirator That Does Not Scare Babies and Makes Boogy-Getting Easier for Parents! The Most Gentle Nasal Aspirator! 
Are you tired of all the crying from your kids everytime you need to clear their nose? Cleaning up snot and boogers can be a stressful job, but you don't have to stick with that.
You can make the process of removing boogers, snot, and mucus easier with the BubboBee nasal aspirator! With its improved suction power (still gentle, still ideal for babies' delicate nose), you can take out the irritating boogers and snots without you and baby getting stressed up!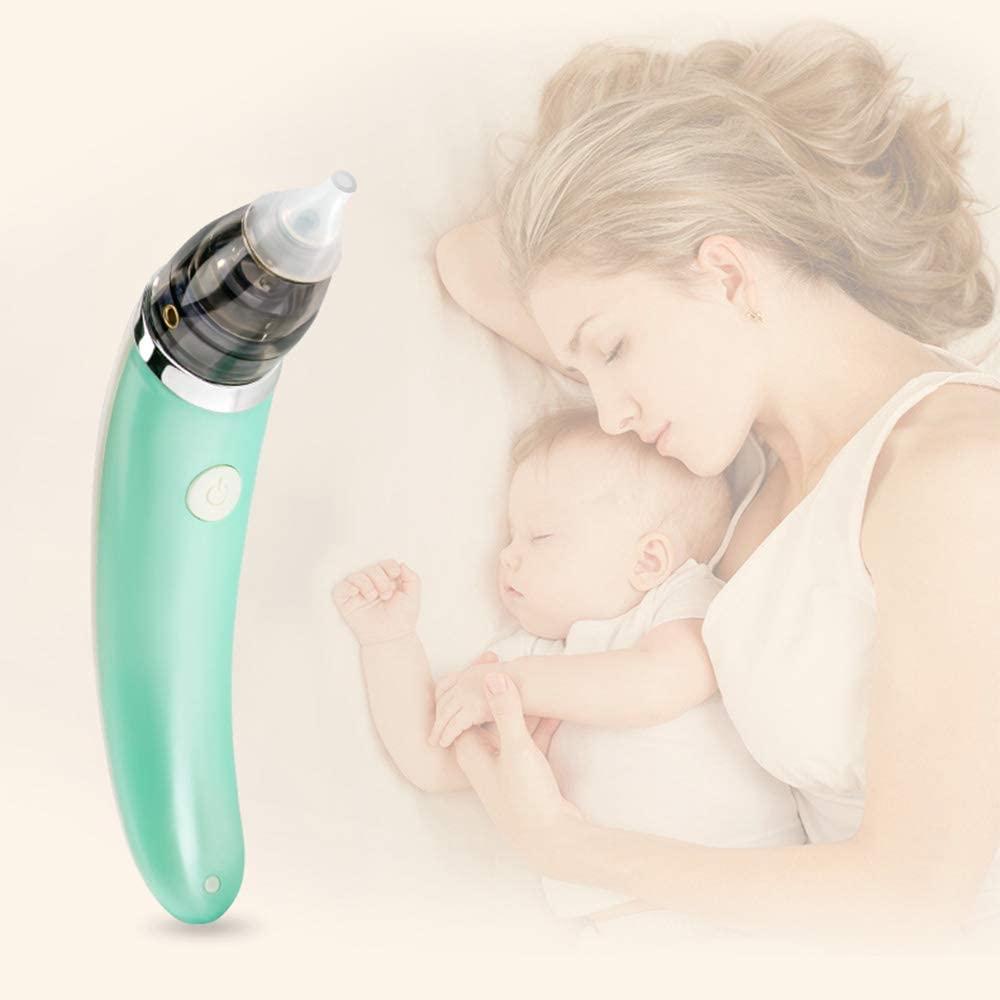 FEATURES
Gentle Yet Powerful Suction: This nasal aspirator is equipped with a powerful yet quiet motor and produces enough suction to remove stubborn mucus, boogers, and snot in seconds while ensuring no harm to your precious one's delicate nasal passages.
Easy to use: It's lightweight and compact design fits in the palm of your hand and is controlled by the simple push of a button allowing hassle-free operation and one-hand use.
Safe and Reliable: 5 levels of suction power and 2 sizes of soft and reusable silicon tips provide optimized suction and comfortably fits any nose without harming your baby's sinuses. Its Anti-reflux design prevents the snot from flowing back into the nose.
Premium Nose Cleaner: It is BPA free and made of high-grade plastic material and comes with food grade silicone suction head and nozzle which makes it a safe choice for newborns and toddlers.
USB Charging and Portable: The compact design easily fits in your diaper bag which makes it perfect for carrying on the go while the USB charging ensures convenient usage.
Hygienic: Now you can have a peace mind about your baby's good health. The nasal aspirator detachable design allows you to easily remove the collection cup and tips for easy cleaning and sterilization.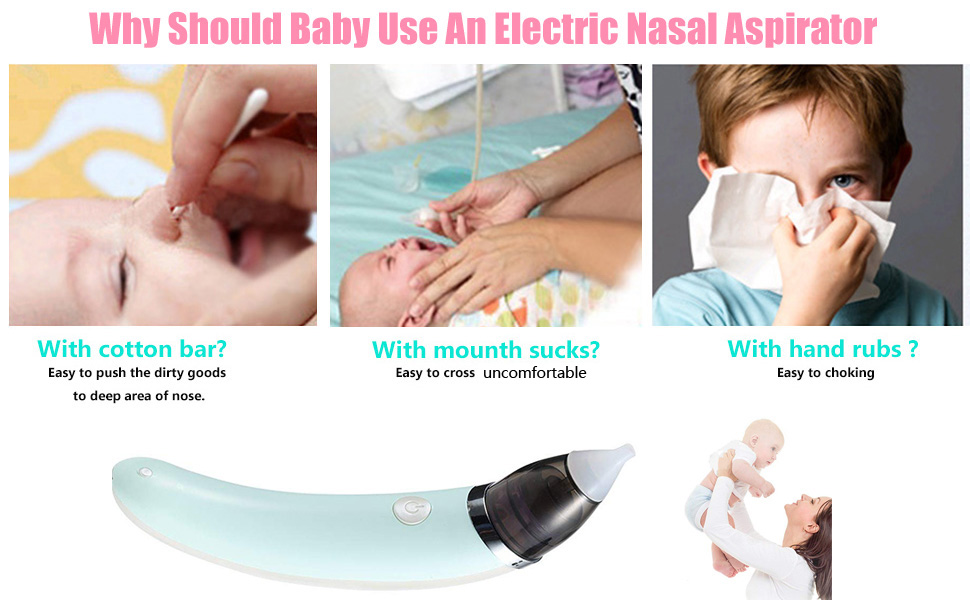 Specifictions
Color: Green
Material: Silicone + Plastic
Size: 24*4cm
Motor specification: 3V/DC
Vacuum maximum suction: 350mmHg (60kpa)
Storage and transportation environment: -10°℃~+55℃
Operating environment: 16C~35℃
Weight: 145g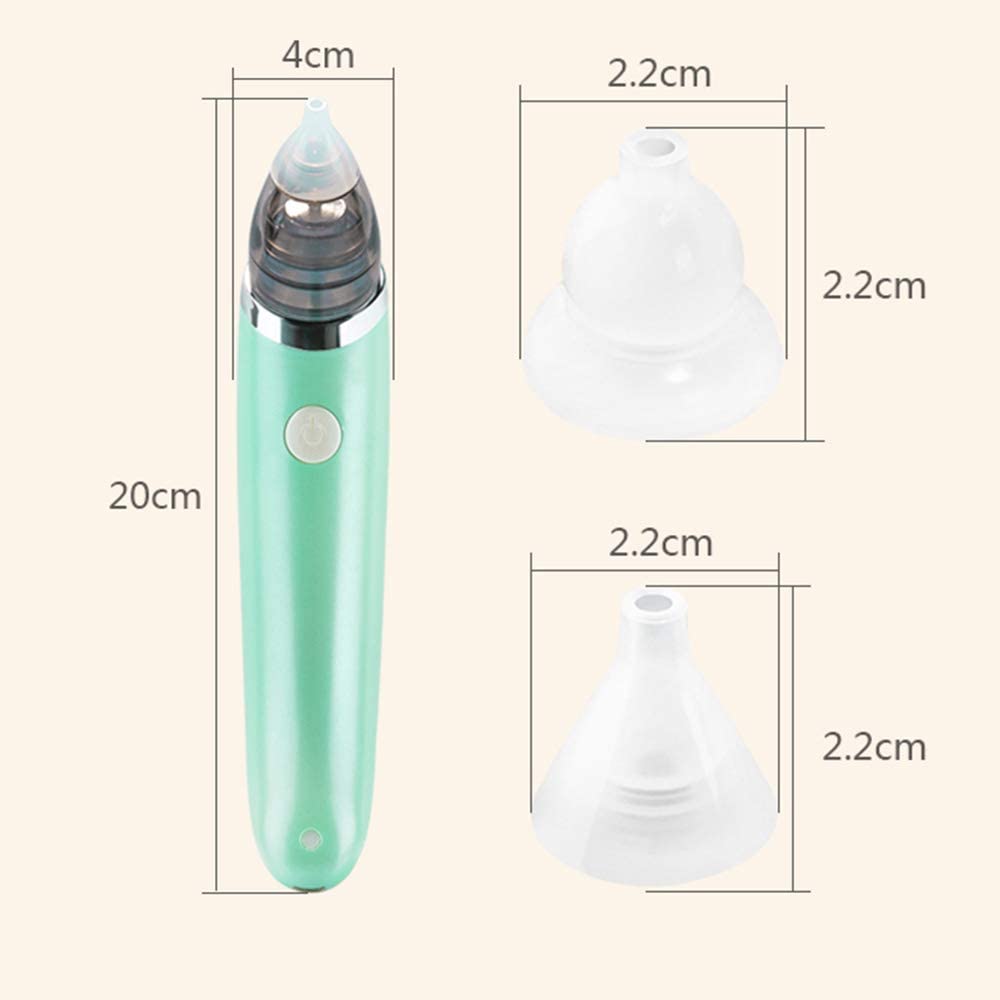 Includes
1 x Nasal Aspirator
1 x Gourd Type Silicone Tips
1 x Funnel Type Silicone Tips
1 x USB Cable
1 x User Manual
8 x Sponge Pads