Efficiently Removes Booger Off Your Baby and Child's Nose With this Kid-friendly Nasal Suction! Comes with Adjustable Suction Levels, Intrchangeable Heads, and with The Softest Material!
DESCRIPTION
For hard booger:
We recommend using saline snot spray to soften or dilute the boogers and stubborn mucus. After applying snot spray, please wait for 30 seconds to one minute, and then suck away with our electric nasal aspirator.
Adjustable Operation Settings:
The nasal aspirator is equipped with 3 levels of suction, enough suction easily helps you to solve all forms of snot.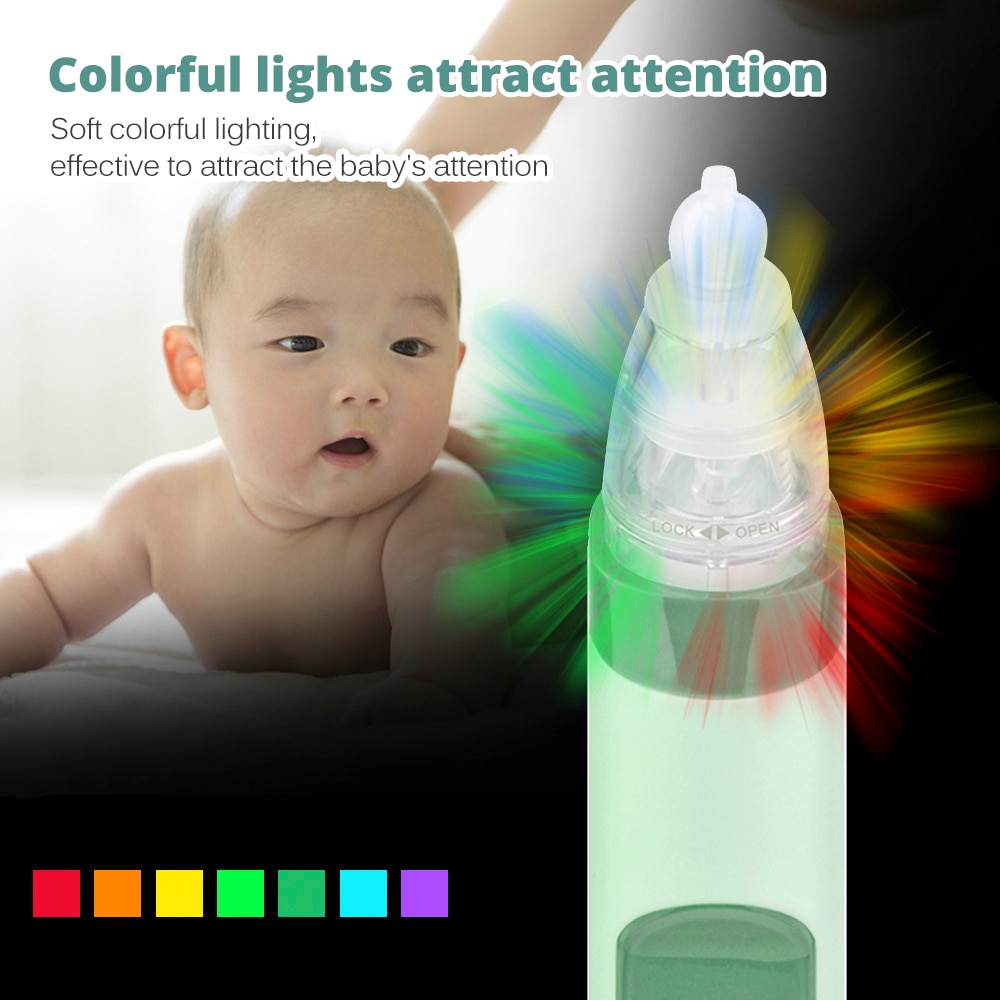 Health and safety:
Tips are made of medical silicone material, are non-toxic and harmless to babies, and have passed FDA certification and conformed to CE/RoHS standards.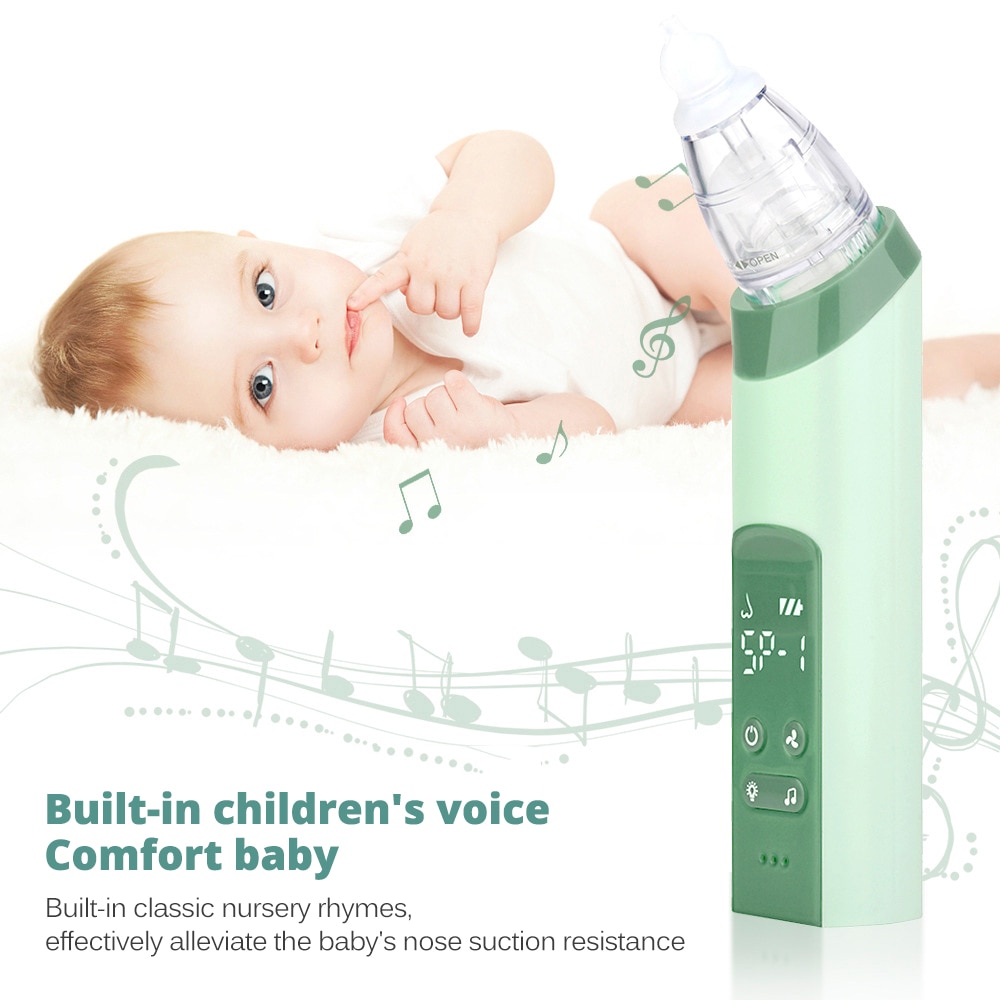 Features
Digital display design, speed is visible, remaining battery power is visible.

With music soothing function, so that the baby will not resist.

With fluorescent light function to attract children's attention.

3 gears can be adjusted and selected by button control, simple and practical, to meet different needs.

Food-grade silicone nozzle, soft, skin-friendly.

Removable design, comfortable and clean.

Ergonomic design, humanized curvature, comfortable to hold.

Anti-reflow design prevents mucus from flowing back into the nasal cavity.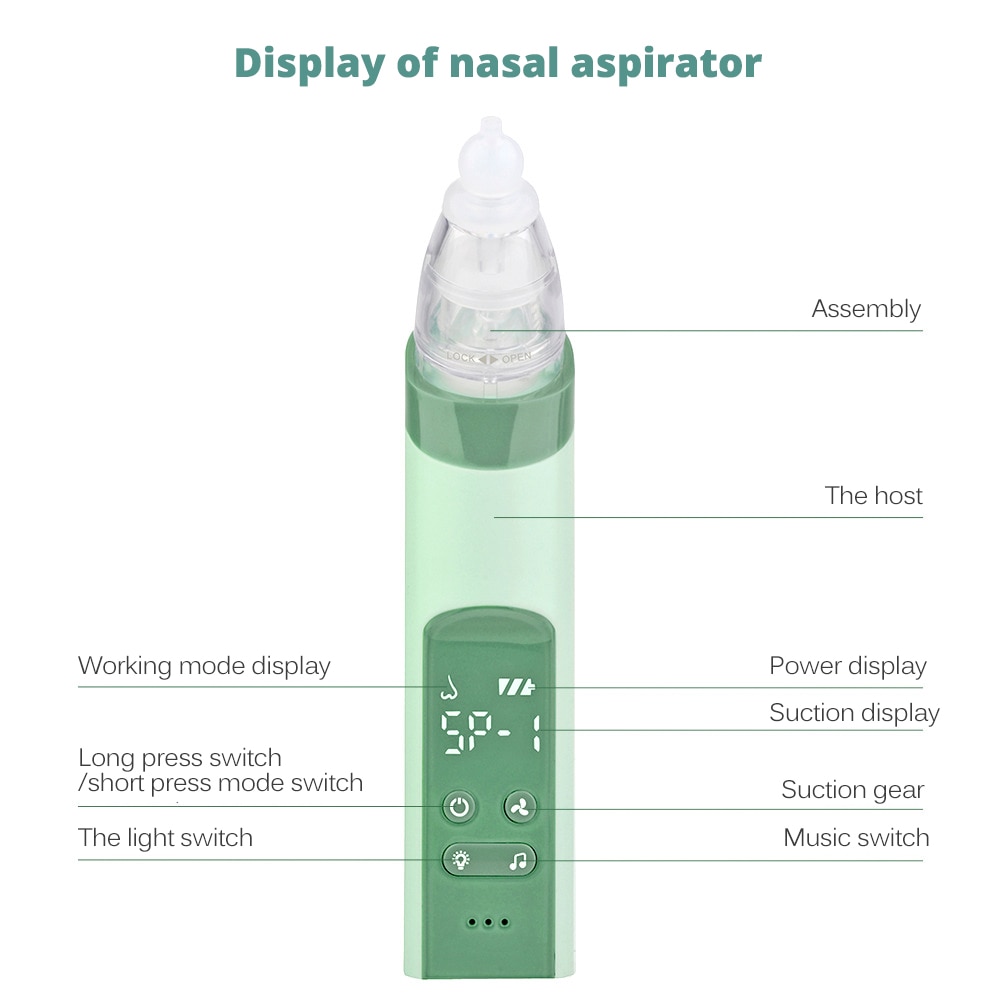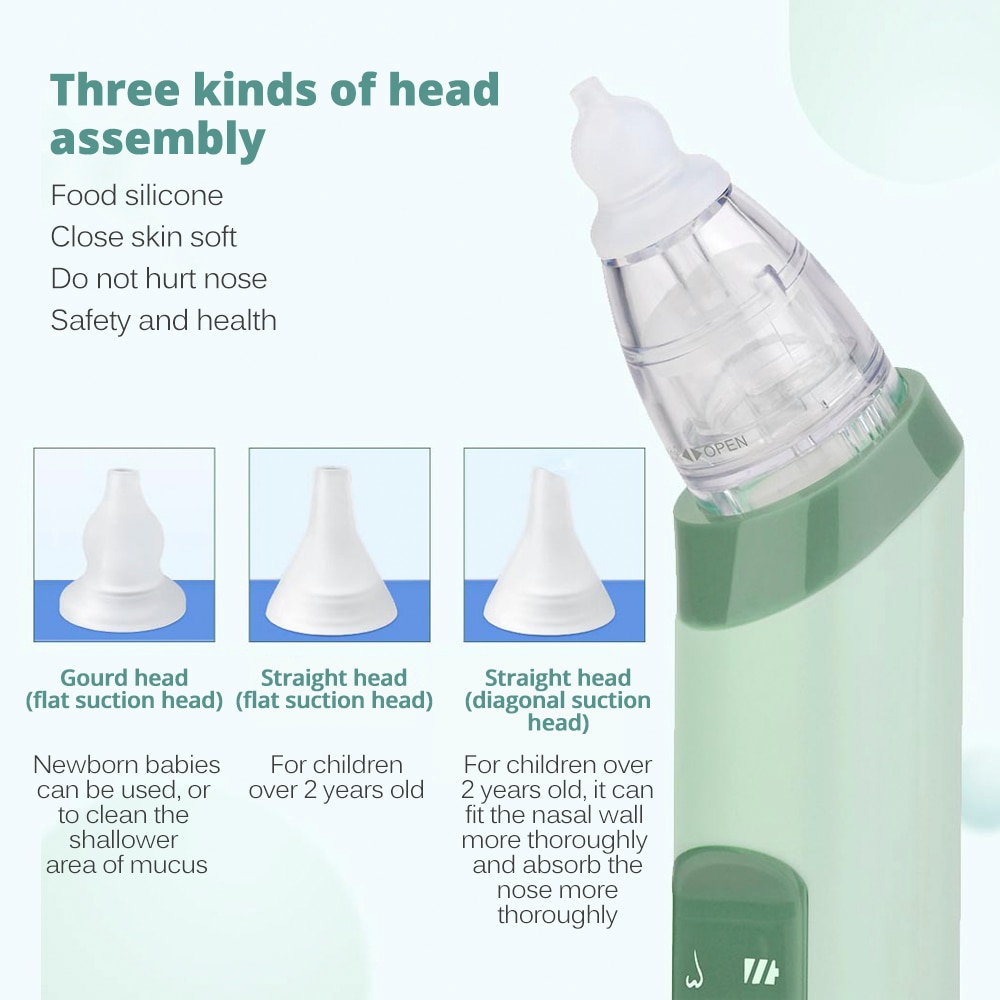 Instructions for use:
1. Before use, soak the nozzle in hot salt water for 10 minutes, then disinfect.
2. Install the nasal aspirator and turn the switch on to activate.
3. If the nasal cavity is dry, spray it into the nostrils with saline or nasal spray. The nasal spray should be exposed to the nasal cavity for 4 to 5 minutes.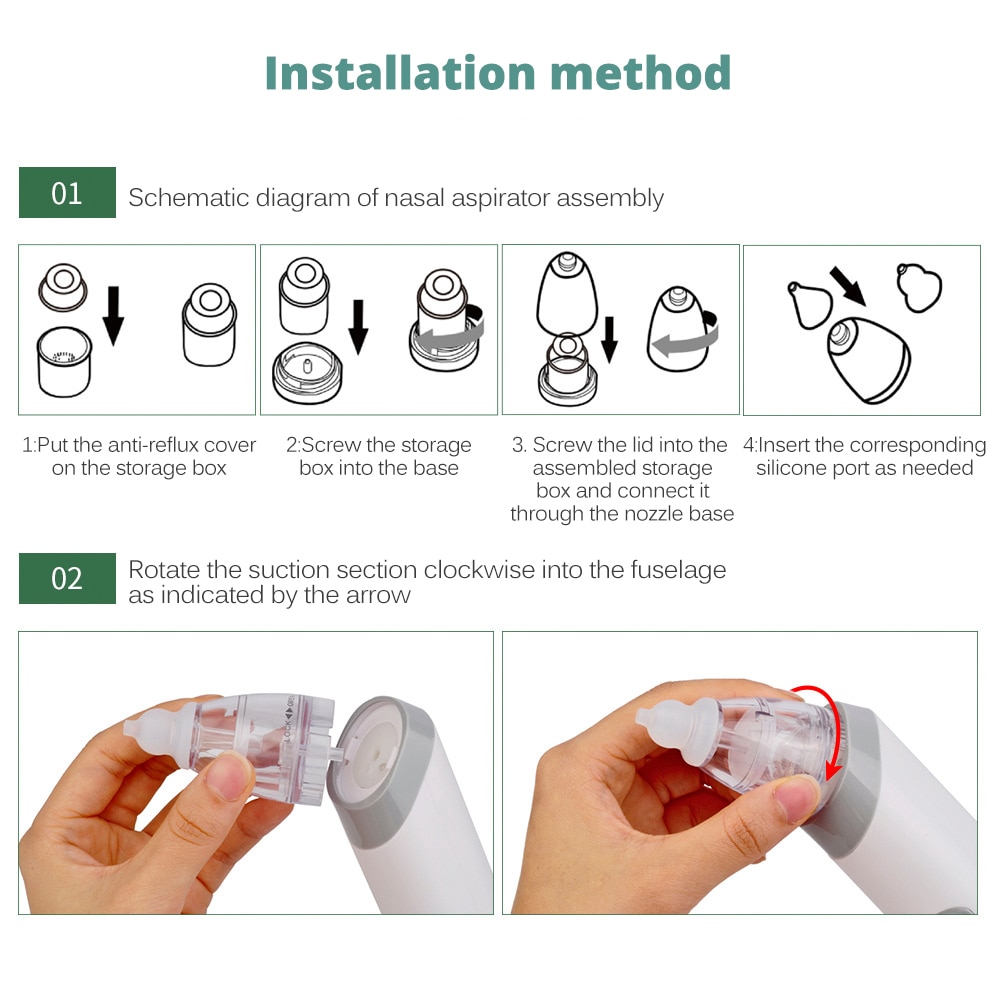 Specifictions
Color: White/Green

Material: Silicone

Voltage: 3.7V

Battery capacity: 700mAh

Size: 17cm * 15.5cm * 5.5cm
Includes
1 x Nasal Aspirator

3 x Silicone Tips

1 x USB Cable

1 x User Manual