The Device That Will Keep You In Sync With Your Child's Diaper Changes. Great as a Bedwetting Alarm for Potty Training Kids!
No more guessing when your baby needs a diaper change with this innovative diaper changing and bed wetting alarm! Great for Potty Training, too.
The alarm discreetly alerts you when your baby's diaper is wet, ensuring a comfortable and dry experience for your little one. The compact design makes it easy to carry and use on-the-go, allowing you to have peace of mind at all times.
The bedwetting alarm can connect even at a distance of 20 meters — you can do the cooking, finish some tasks, and never miss the time for changing your bub's diapers.
This is also a great device for older kids that are already starting with their potty training journey.
With its long battery life and user-friendly interface, the ChangeeBub diaper change and bedwetting alarm is the perfect solution for busy and concerned parents who wants to change diapers on time, and for parents who want their kids to master potty training.
About This Item
Designed Backed By Science in Helping You Have Potty Training Success.This feature utilizes scientific subconscious training to help children overcome bedwetting. It employs an extremely sensitive sensor that detects the first drop of urine and provides immediate reminders, promoting the development of a healthy waking habit without any adverse effects.
Choose From Three Reminder Modes — Keeps Parents and Older Kids Notified. Unlike single tone alarms that may cause your child to get used to one tone, We provide 3 reminder modes, you can choose vibration, sound or sound+vibration reminder mode. It is small enough to hide and does not affect sleep. Suitable for boys, girls, and deep sleepers. Able to wake up parents and sleeping children in time.
Wireless Transmitter with Rechargeable Feature Makes It Easy To Bring Anywhere. Bedwetting moisture alarm adopts an advanced wireless alarm design, without cable so you do not need to wear on the hand. Both transmitter and receiver have built in lithium batteries, which can be charged through the charging box. A very reliable bedwetting alert system for kids potty training.
Ultra-sensitive Sensor That Notifies Parents and Kids at the First Sign of Moisture and Wetness. 

This feature comes with an ultra-sensitive sensor that detects even the slightest amount of moisture or wetness. It promptly sends notifications to both parents and kids, ensuring timely response and reduced likelihood of skin irritation, a soiled bed, discomfort or other negative consequences.

Easy to Use! Just clip the transmitter along the edge of the underpants, then it will monitor kids' pee status and send alarm information to the receiver, easy and convenient to use. Children may not be suitable at the beginning, please encourage your parents a little bit more, stick to use and develop good habits.
Great for Babies, Kids, and Elderly with Potty Problems. This bedwetting alert system is helpful for keeping babies stay away red butt, stopping wetting the bed for older children, and giving more care to elders with special diseases.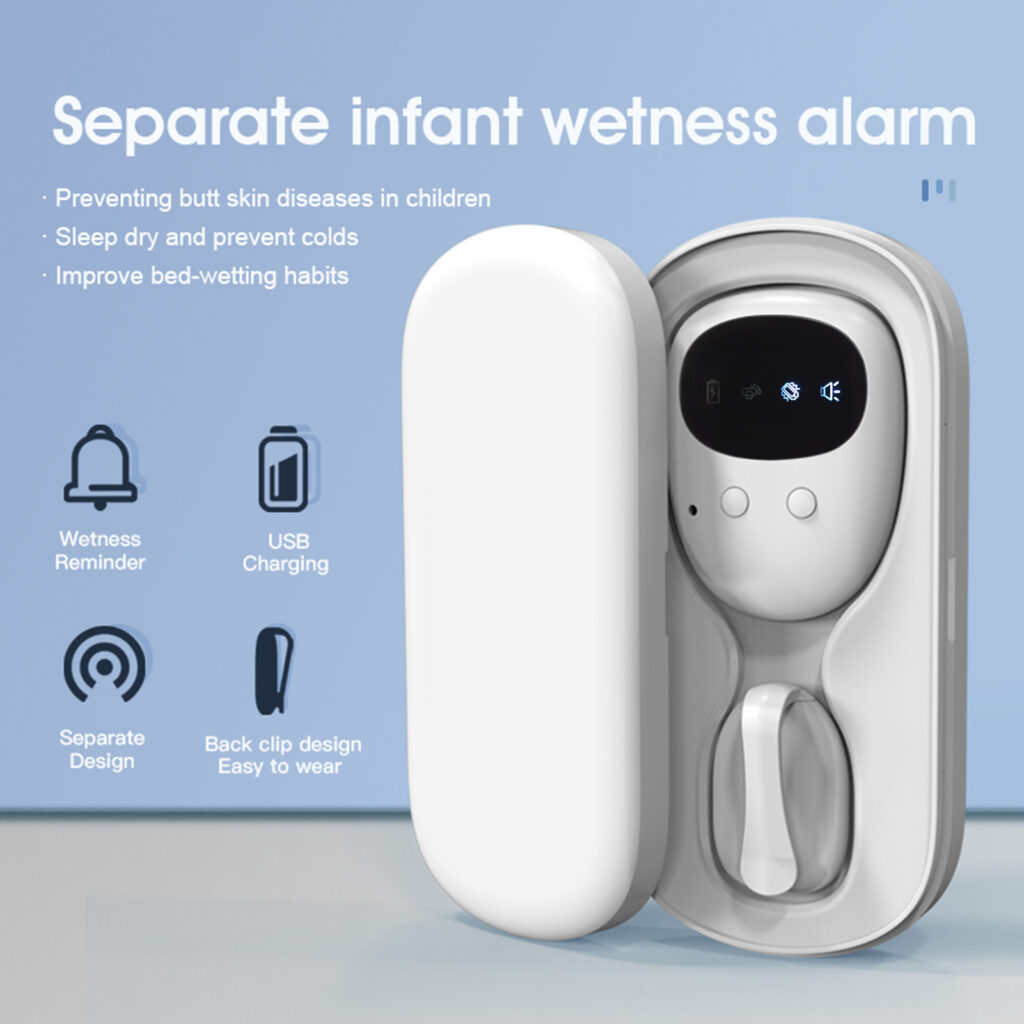 Specifications:
Color: White
Charging Voltage: 5V 1A
Charging Time: 3h
Effective Range: 10-20M
Transmitter Battery: 55mAh
Receiver Battery: 300mAh
Transmitter Size: 4 * 2.7 * 1.3cm/ 1.6 * 1.1 * 0.5in
Transmitter Weight: 8g/ 0.3oz
Receiver Size: 6.5 * 5 * 1.5cm/ 2.6 * 2 * 0.6in
Receiver Weight: 28g/ 1oz
Charging Box Size: 14 * 6.8 * 2.3cm/ 5.5 * 2.7 * 0.9in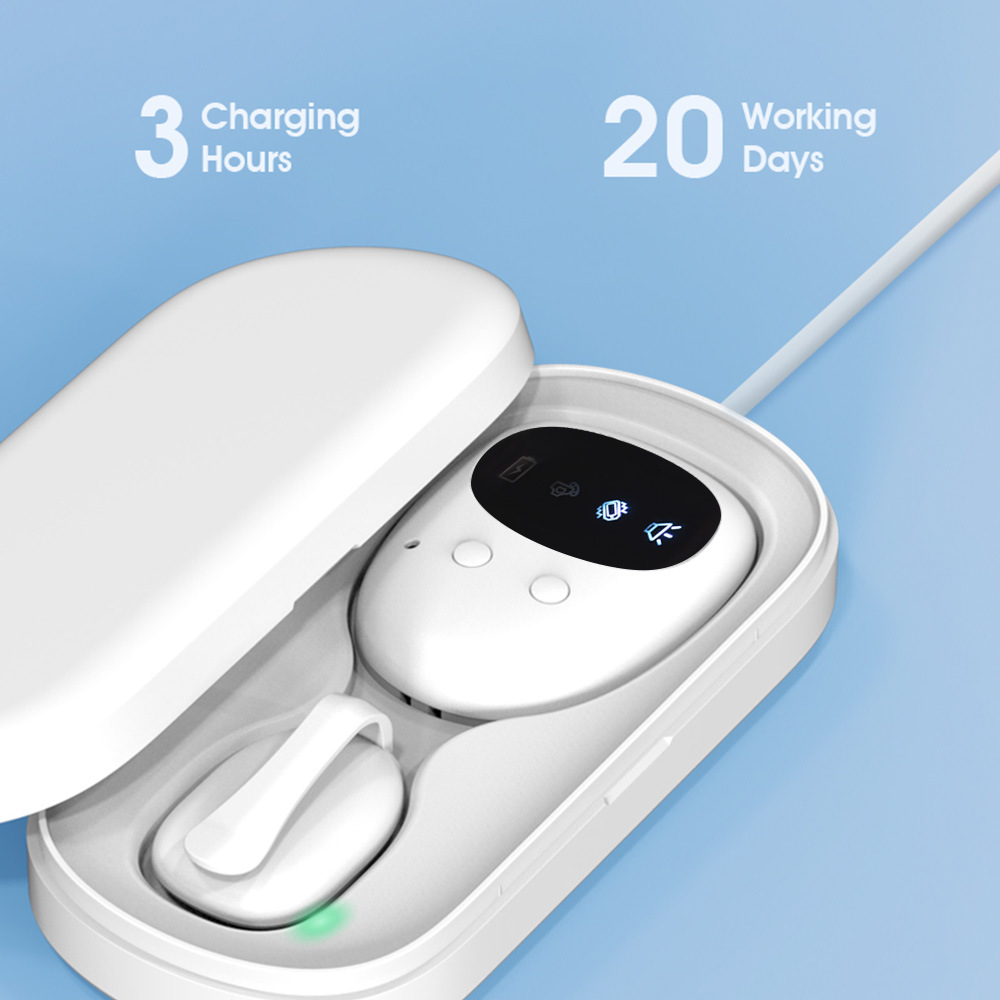 Packing List:
1 * Transmitter
1 * Receiver
1 * Charging Box
1 * USB Charging Cable
1 * Users Manual(English)