The Ultimate Solution For Your Baby's Bedwetting Problem!
Are you looking for a convenient solution for your baby's bedwetting problem? This bedwetting alarm is the ultimate solution to help you help them develop potty training habits without the stress, the crying, and the frustration.
The PeePolice bedwetting alarm comes in a bracelet which includes the alarm. The sensors are incredibly sensitive — just one drop of pee can trigger the alarms to go off.
Place or clip the sensor to where the moisture will be detected, and the bedwetting alarm will help your baby learn cues of when to go to the bathroom.
With the PeePolice, you can experience less bedwetting, more restful nights, and less laundry from pee accidents.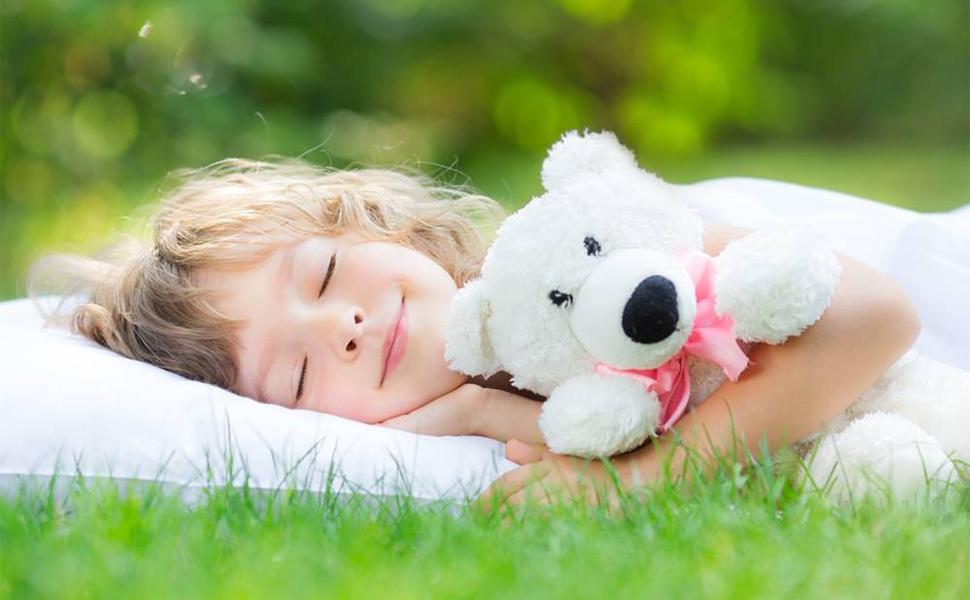 The PeePolice is for You If… 
🌟 You want a potty training solution that won't get you to be too much involved.
🌟 You're looking for a bedwetting alarm with powerful sensors to prevent pee accidents on the bed.
🌟 You prefer a bedwetting device that will immediately wake your child up for bathroom time.
🌟 You want a device made by experts to help develop correct potty training habits fast.
PeePolice Bedwetting Alarm Features: 
BOOST YOUR CHILD'S CONFIDENCE: Train your children to become aware of their nighttime bladder function. It helps them overcome bedwetting and sleep dry. No more teasing by siblings and friends. It's a great boost to children's confidence and self-esteem.
SAFE TO USE: The bedwetting alarm is clinically proven to stop bedwetting in boys, girls, and deep sleepers in weeks without medication. It helps to build the brain-bladder connection and alert the child /adult /old baby when wetting occurs.
HABIT FORMATION: When the alarm is activated, a voice and gentle vibration of bedwetting alarm let you know. It motivates your child to finish urinating in the bathroom and to form a habit in 4-12 weeks.
CONVENIENT & EFFECTIVE: Compact microprocessor controlled sensor will not poke or pinch. The adjustable armband alarm fits on the child's upper arm for a comfortable sleep.
SMALL & LIGHTWEIGHT: The high sensitivity bedwetting alarm is mini in size, small and beautiful. It is suitable for babies, pets, people who are old and brittle.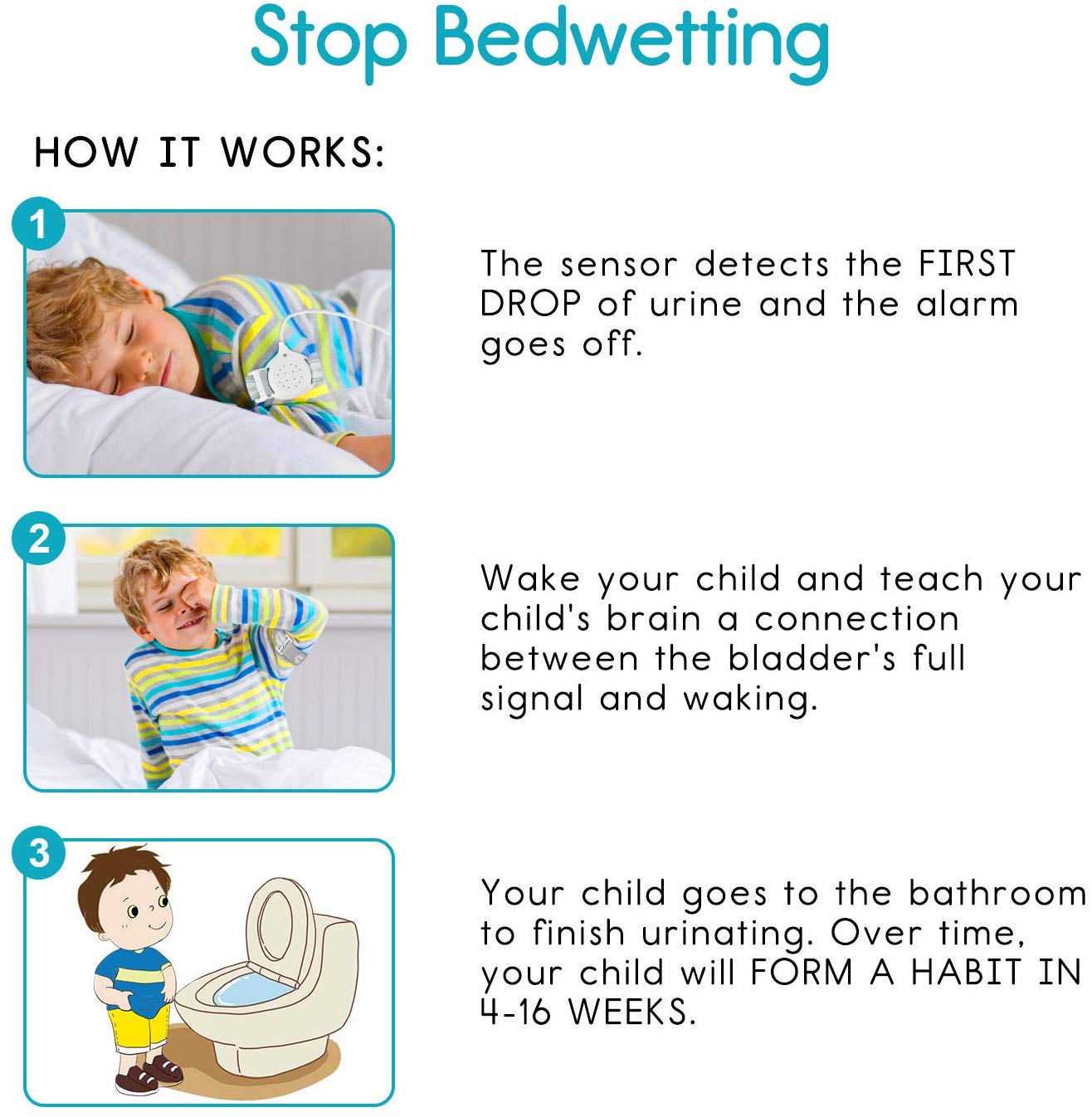 Package Include
1×Bedwetting Alarm

2

×Induction Clip

1×Progress Card

2

×Sticker

1×Screwdriver

1×English Manual

2

×Plus Installed Button Battery