Continuously monitor and check your sugar level with DiaCare
"Bought this as my AC1 was abnormal. As a retired nurse, I have used a lot of glucose monitors. This one is excellent, painless to use, and easy to follow instructions. I am now tracking my blood sugar to see which carbs spike my glucose and adjust my carb intake. I would highly recommend this product."
—Carmel G., DiaCare customer
People always say that consistency is the key. The same goes for patients with diabetes; consistent monitoring and testing of blood sugar levels is an essential part of controlling and managing diabetes to keep yourself healthy. Conveniently enough, there is a glucose monitoring system like DiaCare, where you can test and see your result anytime and anywhere.
Taking care of your health and your loved ones are made more accessible with DiaCare. This easy-to-use glucose meter uses individually-sealed test stips that auto-calibrates and gives results in just 10 seconds. It also has impressive memory storage of 200 tests to easily compare results and view progress over time. Additionally, its large LED screen shows your blood glucose level and a red dot/green dot indicator, making results easy to read and understand.
DiaCare's Features Are Great For Checking Blood Sugar Levels At Home
Blood Glucose Testing for Diabetics: Designed for patients with diabetes, this blood glucose meter is available in mg/dl testing versions. Using a tiny blood sample of 0.6 microliters, you can instantly get results, making testing effortless, sanitary, and virtually painless.
It Gives Quick and Accurate Results: See your results in just 10 seconds. Insert the testing strip for the device to turn on, prick your finger, and wait mere seconds to view your results on the LED screen. With auto-calibration and automatic temperature compensation, results are accurate.
No Need to Worry because Dicare is User-Friendly: Designed to be user-friendly, it features automatic off and on functions, a large LED display with easy-to-read numbers, no coding required, and a red dot/green dot system that shows you in a fast and efficient way whether your levels are below/above average (red) or within the normal range (green).
Portable for Use Anywhere: Small and compact, this testing kit is easy to take with you to work, school, the doctor's office, or a weekend away, so you're never stuck without knowing your blood glucose levels.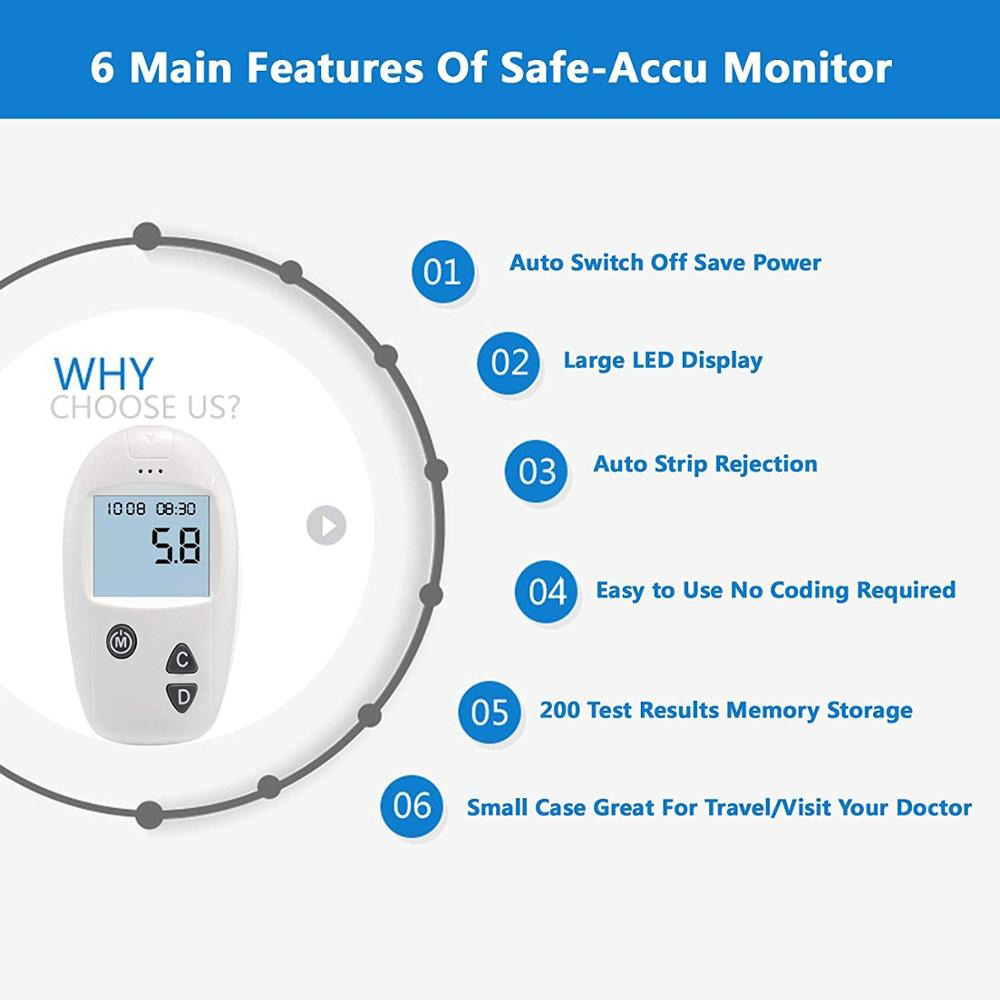 ✓ Auto-calibration feature with no coding required.
✓ Tests just 0.6 microliters of blood.
✓ Results are available in 10 seconds.
✓ Large LED display with a red dot to indicate below/above-average levels and green dot to indicate normal levels.
✓ Automatic on/off function.
✓ Memory storage for up to 200 tests.
✓ Easy to use.
✓ Reliable and accurate results.
✓ Virtually painless.
✓ Sanitary design.
How to use it?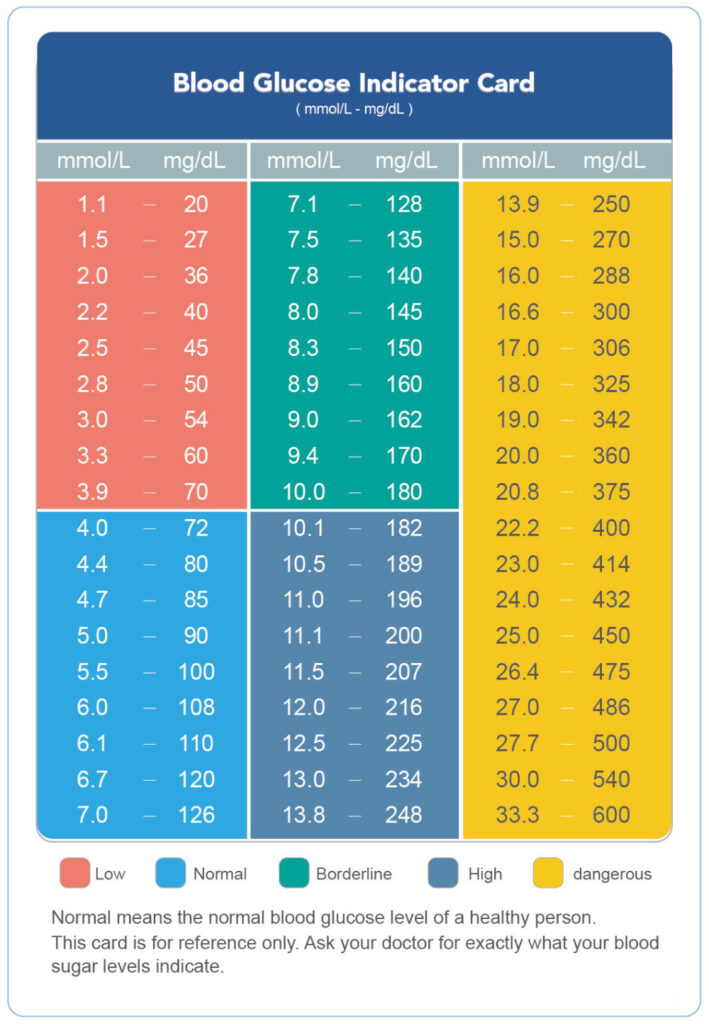 Specifications:
Test Time: 10 seconds
Blood Volume: 0.6μl
HCT: 30-60%
Memory: 200 test results
Battery Type: CR2032
Included:
1 X Home-Use Accu Blood Glucose Meter
50 X Test Strips
50 X Lancets
1 X User Manual